Polyflex Flying Splicer Rolls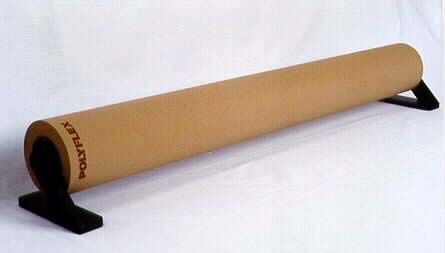 Iselann-Moss Industries, Inc.
Iselann-Moss Industries, Inc. has developed a unique process to manufacture splicer rolls, also known as paster rolls or bump rolls.
The Polyflex Splice Roll will allow you to run your splicer at any speed without the fear that the covering will split, chunk out, get lumpy, or delaminate. While conventional foam covered splice rolls (either with or without protective coatings) are relatively short-lived, Polyflex Splice Rolls are reported to be still running after three years of continuous service and with no signs of wear. This product effectively replaces all brush rollers.
The Polyflex Splice Roll is manufactured using a high tensile foam material (10 Durometer, Shore A) that resists the centrifugal forces of high speed rotation, and has the abrasion resistance necessary for this application. After molding using our unique process that ensures uniform density throughout the material, the rolls are then precision ground to your exact requirements. A special optional silicone, high release coating has been developed for prevention of glue, tape, or ink build up on rolls.
Iselann-Moss Industries can supply the Polyflex Splice Roll to fit any machine, either as a complete new roll or recovering your existing core. We have successfully manufactured rolls to fit ENKEL, MEG, BUTLER AUTOMATIC, CERUTI, and KBA MOTTER machines.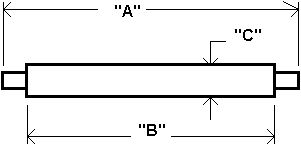 Specify:

Machine Manufacturer:

Total Length "A":

Face Length "B":

Finish Dia."C":

New or Recover

High Release coating,
Yes or No
Top